This is Zeus, (mantle) and Lance, (Harlequin) Zeus is 10 months old in this picture and Lance is 11 months.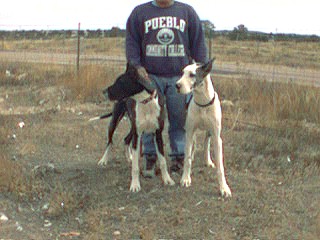 Here are some of our "babies" from past litters

This is Scooby (Fawn) with his 51/2 year old companion, Zach. Scooby is 11 months old in this picture

The Fawn is Jake, he is a year old in this picture. The Brindle's name is Morgan, she is Jake's friend and playmate.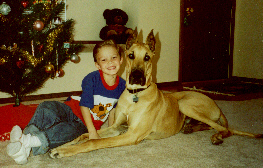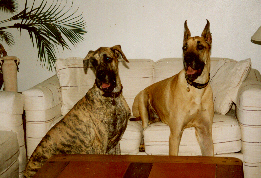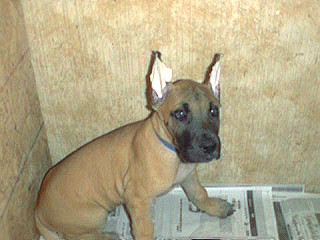 This is an 8 week old Fawn puppy, handsome young man isn't he? His name is Yukon.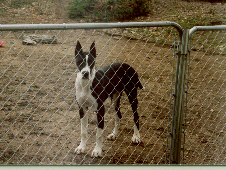 This is "Ponyboy" He is 6 months old, 29" and 105 lbs in this picture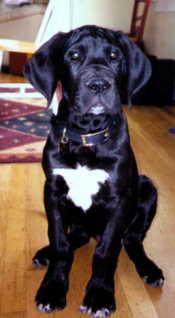 This striking guy is "Andre The Giant" Look at those feet, I'm sure he will grow into that name! He is 12 weeks old and 32 lbs. in this picture. Want to see more of Andre? Click here.